SUNCARE GROUP is located in Kanazawa City of Ishikawa Prefecture. Focusing on the Hokuriku region of Japan, we manage operations related to Caregiving and Temporary Placement Services, as well as Consultation Services for Marketing, Managing and Operating of all business in general. We also established an Accepting Organization for Foreign Technical Intern Trainees.
We plan to establish local branches in Asia and in the near future, we aim to manage a Consultation Agency for Medical Caregiving Training, Placement Services, and Facility Management all around Asia.
Soft & Hard
We plan to provide a full package which includes services ranging from Nursing Caregiver Training, Dispatching and Accepting of Nursing Caregivers in both countries, Facility Exterior and Interior Designing (Japan Construction Team), up to Layout Planning and Facility Management Assistance.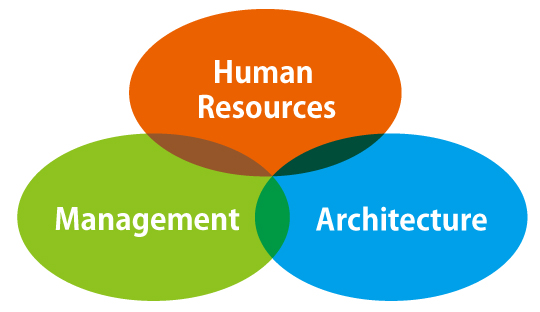 From teaching the basic knowledge up to the on-the-job training in the facility, we offer an over-all training of Japanese-styled Nursing Care. Dispatch of trainings by experienced instructors is also possible. There is a Caregiving Training Program available locally too so you can be employed too.
Depending on the market of nursing homes abroad, we will formulate an effective and efficient way of managing the facility while instating Japanese-styled Nursing Care.
With our group's experienced Architecture and Construction business team, we provide a construction management service plan for a Japanese-styled nursing care facility.
Human Resource Dispatch System
In Japan, there is a system called "Technical Skills Training Program" which aims to contribute and improve technical skills and knowledge Japan has to offer to people from developing countries. There are 74 occupations and 133 operations offered to be trained in this program.                                       (Dated 2016.10.0)
Suncare holds trainings in Japan and in other regions of Asia.
[Facility Overview]
● Three-floor Steel Construction
● Capacity : 51 persons
● Nursing Care Menu
  Day Service for the Elders (20 persons)
  Housing-type Nursing Home
  In-home Care Land Area: 993.84㎡ (300.64 sq. yd.)
● Building Area : 1499.71㎡ (570.52 sq. yd.)
● Facility Address : Postal code 920-0353 Ka 1-24 Akatsuchi-machi, Kanazawa
  City, Ishikawa Prefecture          
[Facility Overview]
● Floors : Three (3)
● Capacity : 115 persons
● Nursing Care Menu
  Special Care Unit (29 beds available)
  Short Stay Unit (29 beds available)
  Small-scale and Multifunctional In-home Nursing Care Service
  Day Care Service for the Elders
  Day Care Service for those with Dementia
● Land Area : 4570.92㎡ (1382.73 sq. yd.)
● Building Area : 2877.11㎡(870.33 sq. yd.)
●Facility Address : Postal code 933-0959 464-1 Nagae, Takaoka City, Toyama Prefecture
Enjoy various events and expect lots of activities!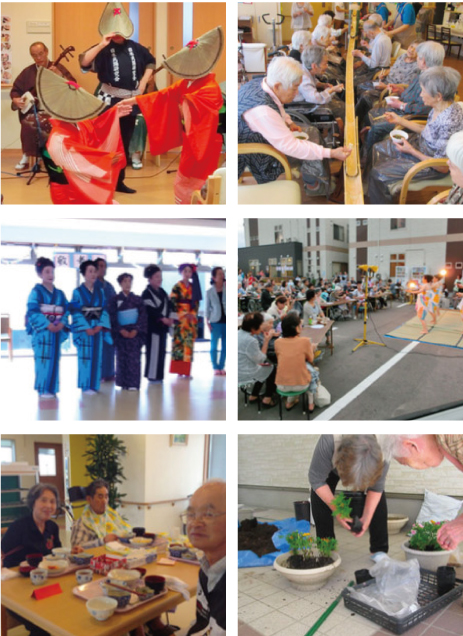 Let us build hand in hand a new business that can light up people's future.
SUNCARE HOLDINGS General Meeting(2016.04.22)